Advantages of using us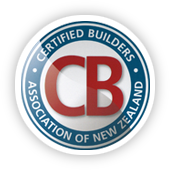 The four E's
Expertise
Traditional apprenticeships served in residential construction followed by years of experience and supervision of top end projects. Constant on-going training and up-skilling in modern techniques and products.
Equipment
On- going investment in a wide range of labour saving tools and scaffolding equipment enables us to perform tasks quicker and safer without having to rely on hire equipment .
Economics
Our overheads are low and we can undercut any franchise.
A common marketing myth is that bigger franchises are able to source materials cheaper. Over the years we have built solid relationships with suppliers based on prompt payment which results in better discounts than any of the well- oiled marketing machines are able to provide.
We prefer to work on a cost reimbursement basis, which enables clients to see itemised trade discounts and hard copies of supplier's invoices. We have been approached by various renovations franchises to join their networks but have never found one that offers better value for our clients.
Environment
Our focus is on effective communications and safe work practices enabling owners, subcontractors and authorities to feel comfortable dealing with any issues on site.
Owners are always welcome on site and we are always willing to customise any aspect of the project to suit the owner.
Our sub trades know we are constantly pushing the timeline and it is very rare for us not to be ready if we have booked them in. We work closely with sub trades to make sure that they look forward to our jobs and get the support required to achieve the optimum outcomes.
We value suggestions offered by local authority inspectors and have often worked for or have been referred to clients by building inspectors.